In 2022, attorney Hatixhe Grbeshi joined The Mlnarik Law Group, Inc.
Hatixhe is licensed to practice law in California and has enjoyed serving communities in Santa Clara County for over twenty-two years. She came to the United States as a Kosovo refugee in 1999 and has thrived despite many of the obstacles faced not only by refugees but young mothers everywhere.
Her practice, primarily focused on Social Security Disability benefits (SSDI) and Supplemental Security Income (SSI), has arisen from her ten years of training and service to the community as a behavioral mental health specialist. Hatixhe worked for the Asian American for Community Involvement (AACI), Eastern European Service Agency, the drug treatment court of San Jose-under auspices of Catholic Charities (where she worked with the honorable Judge Terry), and Gardner Mental Health Corporation.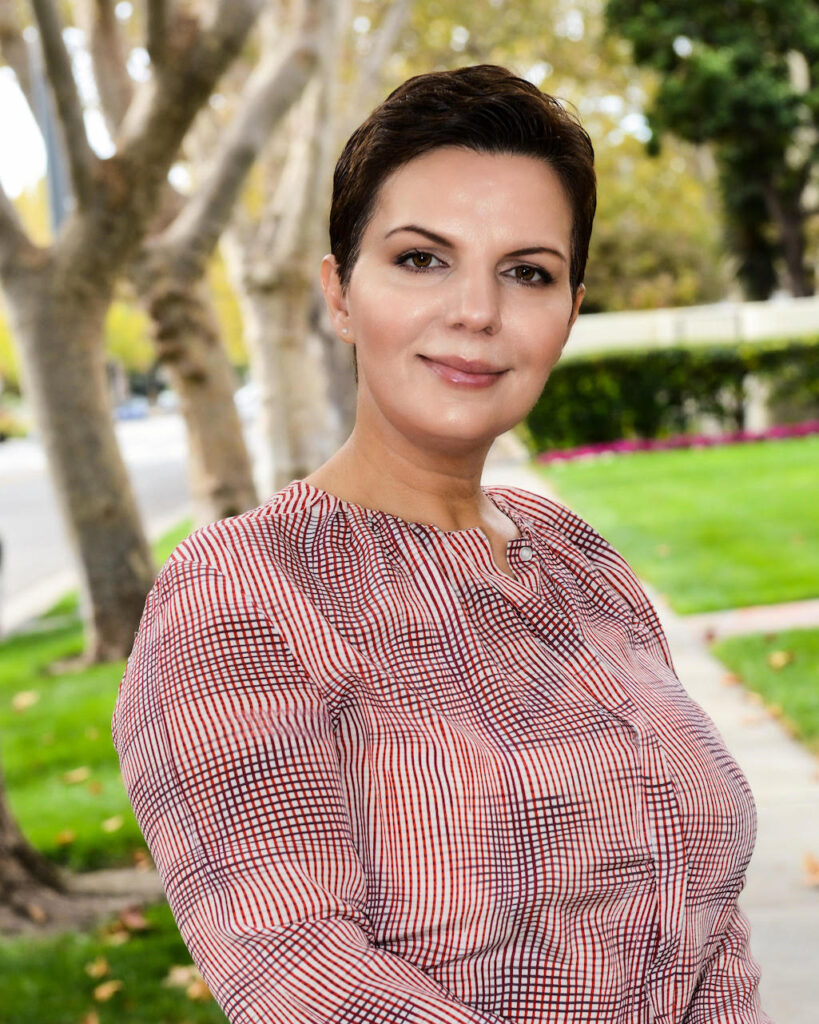 Hatixhe also served as a legal intern at the Public Defender's Office in San Jose, where she visited inmates at Elmwood jail and in the Mental Health Department of the honorable Judge Manley (Drug Treatment Court). She also interned at the Family Justice Center and the Hall of Justice-for the honorable judge Chatman.
Law School Education
Hatixhe obtained her Juris Doctorate (J.D.) at Lincoln Law School of San Jose and is also trained in law in Eastern Europe, where she graduated from Law University in Pristina/Kosova where her studies covered international law as well. She is also certified in Mediation from Santa Clara County and the Loyola Medication Center. In addition to English, she speaks Albanian, Bosnian, Croatian and Serbian.
Presentations & Professional Interests
Hatixhe has spoken extensively on SSI and SSDI benefits and the overlaps with mental health, among other things. She has presented to many diverse groups including:
Parents Helping Parents (PHP)
Catholic Charities of San Jose
International Rescue Committee (IRC) of San Jose and Oakland
Valley Medical Center (VMC)
Indian Health Center
Refugee Clinic-San Jose
San Francisco General Hospital
Muslim Community Association
Eritrean Community Center
Valley Health Center-Milpitas
Oakland Health Collaborative
African Community Health Institute
Gilroy School District Fair
Mekong Community Center Mental Health Services for Vietnamese and Asian Americans
UJIMA
Hatixhe was the architect of the initiative from the San Jose Refugee and Immigrant Forum of Santa Clara County (with other collaboratives on behalf of California) and participated in the White House, convening (06/2016) to help with pathways for skilled refugee and immigrant professionals. To this day, she serves on various boards and entities to further help and serve those in need.
Professional Awards
Hatixhe has received several awards including the: 2017 Beacon of Light Award given by the Santa Clara Office of Immigrant Relations, and Commendation by Board of Supervisors of Santa Clara County for dedicated contributions to the community. She's also received Congressional Recognition from congresswoman Zoe Lofgren, and Senate Recognition from Senator Jim Beall, Drug Treatment Court of San Jose, and a number of others for her dedication and contributions to the vulnerable, disabled and homeless communities.
Her unique experience, training, and education provides Hatixhe with the skills to tackle any challenge and face any adversity. Call us today to see how she might help you!